Our Mission, Vision and Commitment to You​
Our family, your family, ONE FAMILY. Committed to loving, giving and caring. United in making a difference.
To be innovators in a seamless and superior health delivery system in the communities we serve.
PruittHealth is a lead long-term and post-acute health care provider in the Southeast, serving communities in Georgia, North Carolina, South Carolina, and Florida. For more than 50 years, PruittHealth has ensured the peace and mind of its patients, residents, clients, and their families through its commitment to quality health care.
Family-owned since its inception in 1969 as the Toccoa Nursing Center, PruittHealth now offers services through more than 100 post-acute, skilled nursing and assisted living locations, as well as home health care, end-of-life care, rehabilitation, veteran care, and consultative pharmaceutical services. PruittHealth also offers a variety of business-to-business services.
At PruittHealth, we understand our customers' needs may change over time. To manage these changes, we have developed a network of health care services allowing patients to receive the care they need within the same family of providers. Using the knowledge and experience we've honed over five decades, we anticipate our patients' needs and have set in place best practices to ensure our patients receive high-quality care delivered with love and professionalism. 
No matter which PruittHealth service or location you choose, you can be assured that your loved one is a valued member of the PruittHealth family.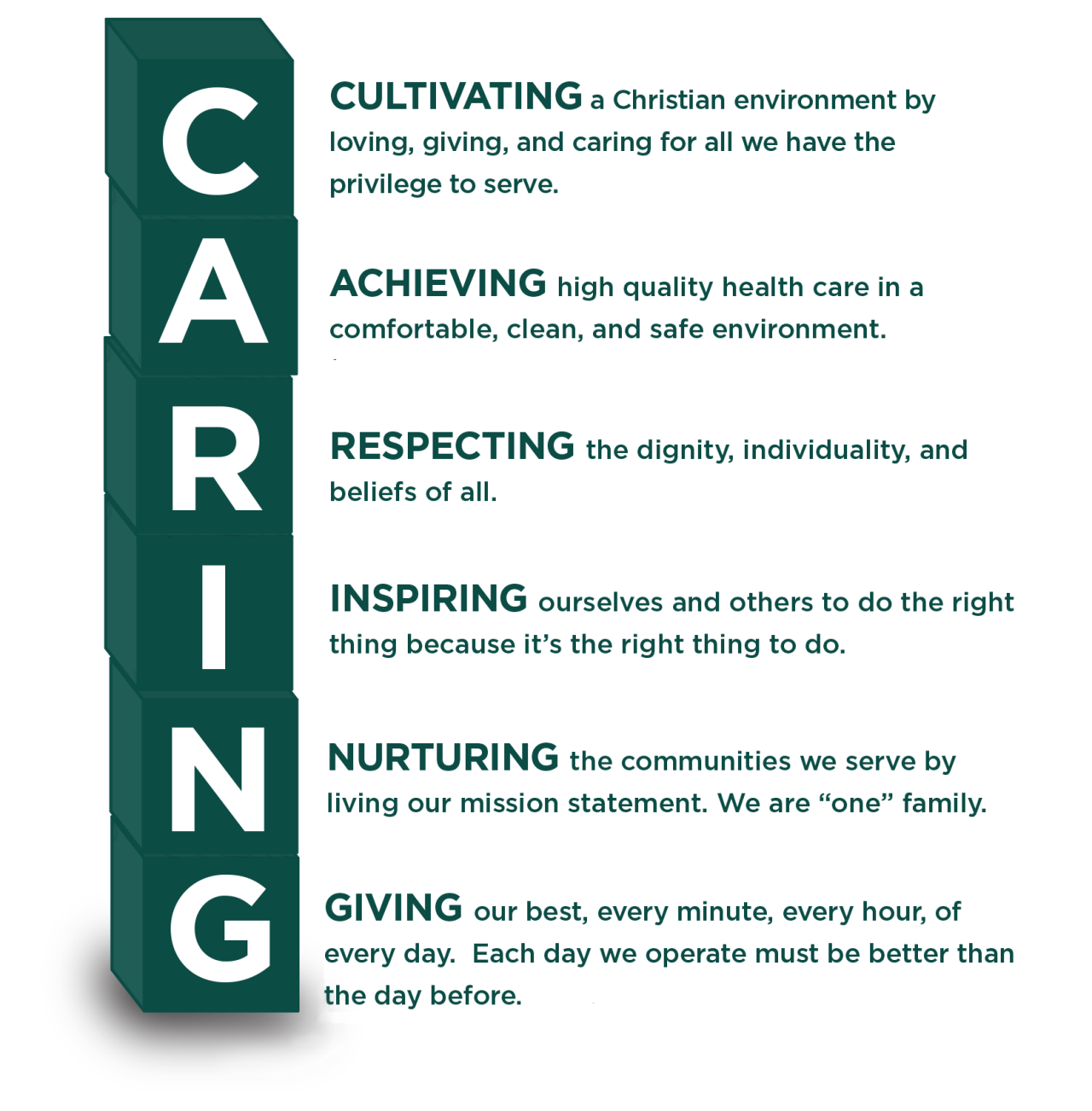 At PruittHealth, our culture can be summarized in one word: CARING. Each letter represents one of our six core values. Combined, these tenets guide us to provide the highest quality health care while fostering respect, open communication, and professionalism with our patients, residents, clients, and communities. Our customers' loyalty speaks for itself as we exceed expectations at the highest level and develop enduring relationships.
For our employee-partners, we commit to performance excellence through continuing professional development. We uphold a culture that continuously fosters caring, fairness, and respect. We reward teamwork and empower those that advocate for and contribute to quality care and services. We subscribe to the tenets of the Quality First pledge.