PruittHealth - Union Pointe
3510 West Highway 74, Monroe, NC, 28110
tel: 704-291-8500 fax: 704-291-8501
Request More Information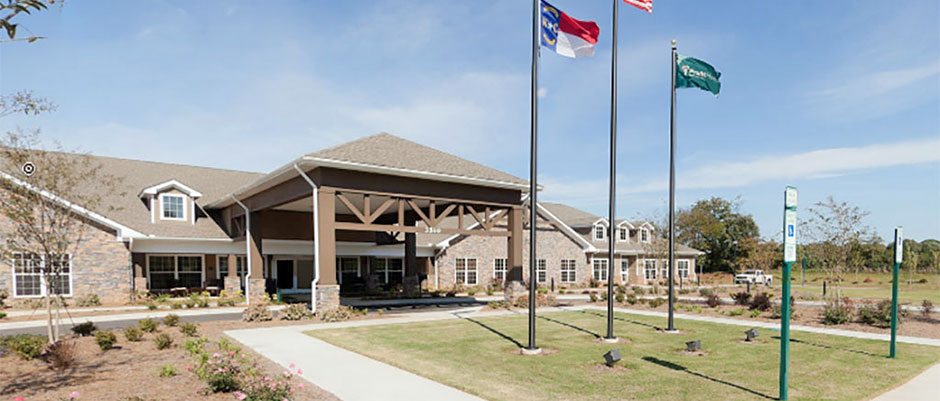 PruittHealth - Union Pointe
Our skilled nursing and rehabilitation center is one of many in the PruittHealth family of providers throughout the Southeast. We offer a comprehensive menu of services and are committed to caring for you and your health. We can help you with the complex decisions you are facing now by providing a clear understanding of the short- and long-term care processes, while offering a customized solution to your individual health care needs. Our center provides exceptional care through our therapy services and cozy, home-like environment and is on the cutting edge of rehabilitation and aging care. We understand the difficulties and emotional struggles of having to leave the comfort of your home, and that is why our attentive staff is dedicated to facilitating smooth transitions and to providing comfort and companionship with a warm and personal touch. Under the care of our highly skilled professional staff, we will continue to provide quality care and will stay committed to caring for your individual health care needs.
​

​ Post-Operative Recovery Services

 Physical Therapy

​ Occupational Therapy

 Speech Therapy

 Hydrotherapy

 Outpatient Therapy

 24-Hour Skilled Nursing & Wellness Services

 Pain Management

 Wound Care Therapy & Treatment

 IV & Oxygen Therapies

​ Respite Services


​​​​​​

 Diabetic Programming & Nourishment Care

 Recreational Activities Program

 Religious Services

 Chaplain/Counseling Services

 Transportation Service

 Laundry Service

 Spa, Salon, and Rejuvenation Services

 Pharmacy Services

 Medication Management

 Volunteer Services​
 90 Beds – 58 Private Suites and 16 Semi-Private Suites all with state-of-the art amenities.

 Spacious Suites - Offering large private bathrooms and showers, and the most home-like, holistic surroundings available.

 Café – Enjoy Starbucks™ coffee, catch up on the news, and enjoy time with family and friends.

 Open Courtyards – Outdoor fireplaces, waterfalls, playground, serenity garden, and a gazebo for a rejuvenating experience.

 Oaks Spa – Offering full salon including professional massage services.

 State-of-the-Art Therapy - Our large therapy gym offers innovative equipment from Nautilus® and Biodex® and a hydrotherapy pool for advanced ​aquatic therapy.

 Fine Dining – Enjoy fine dining in one of our multiple dining rooms.​
All patients are admitted, assigned a room and treated without​ regard to race, color, creed, age, handicap, national origin or payment classification. We will attempt to meet any special cultural or psychosocial requirements.
Upon admission, please bring the following with you:
identification card(s)
insurance cards and policies
Medicare or Medicaid cards
living will, power of attorney or durable power of attorney
health surrogate appointment
copy of an organ donation request card
During your stay, only a few personal items are needed, such as deodorant, toothbrush, shampoo, robe and slippers. Glasses or dentures must be in appropriately labeled storage containers. No electric appliances may be brought into the facility without prior approval from administration. We strongly suggest you leave valuables at home. The facility​​ is not responsible for valuables or money kept in your room.​